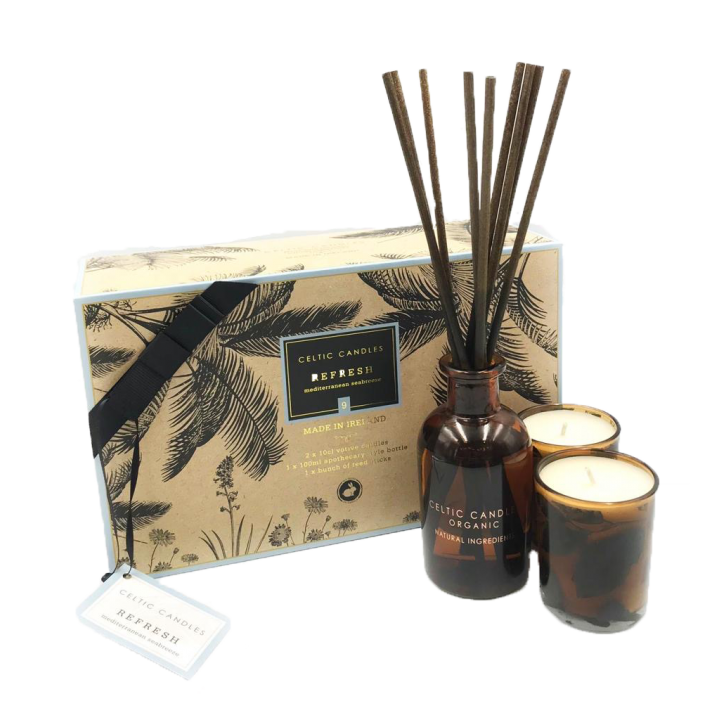 Celtic Candles
Father and son team Ireland

Relax Organic Gift set
Inside the boxes you will receive 1 x 100ml diffuser, 2 x 10cl votives. All gift boxes have the same aroma in each box. The box is beautifully designed with ribbon at the top and small ribbon to assist opening.